The Ridge at Chestnut is in a fabulous location in South Kansas City. Our wonderful location near Highway 71 and I-435 gives our residents quick access to shopping, dining, entertainment, and downtown Kansas City. Nearby shopping can be found at the Red Bridge Shopping Center and Country Club Plaza. Entertainment is dominated by the local NFL and MLB sports teams in Kansas City: The Chiefs and the Royals. Not to mention the enormous theme park, Worlds of Fun and Oceans of Fun, which has both roller coasters and a water park right next to each other.
Kansas City is home to some of the best food in the country and prides itself on the delicious barbeque selection, although the options are abundant. South Kansas City offers plenty of entertainment for people of all ages. There are nearly a dozen public parks in the area to enjoy the outdoors, numerous tasty restaurants, shopping centers, movie theaters, and much more. Some of the most popular destinations are listed here below.
TOP 5 THINGS TO DO NEAR KANSAS CITY
Attention, sports fans! Kansas City is home to the 2020 NFL Superbowl champions, the widely renowned Chiefs. Arrowhead Stadium is only 20 minutes away from the Ridge at Chestnut. This stadium can hold over 75,000 fans as it towers 260 ft high. We are in a great location for residents to see a Chiefs game and enjoy the surrounding nightlife. Patrick Mahomes and his squad are sure to put on a good show.


1 Arrowhead Dr Kansas City, MO, 64129

Do you prefer baseball over football? If so, Kauffman Stadium will suit you much better! It sits right next to Arrowhead Stadium so the Kansas City Royal games are just as close as the Chiefs. In fact, the two stadiums are so close they share parking lots. Kauffman Stadium may not be as large as Arrowhead, but it will always be a huge experience. Fans are welcome to come by the facility even when there is no game being hosted to take a tour and visit the guest shop for merchandise.


1 Royal Way Kansas City, MO, 64129

Named after the famous Old Red Bridge nearby, this busy hub has kept the people of Kansas City lively since 1959. It was recently remodeled in 2017 and still holds its originality now with an added modern touch. It has everything from a children's museum to a fresh produce market. The Red Bridge Shopping Center is based on local tradition and family-focused businesses.


11212 Holmes Rd Kansas City, MO, 64131

Kansas City's beautiful Country Club Plaza is loaded with over a hundred shops and eateries. This gorgeous plaza was designed to resemble the famous architecture of Seville, Spain. It stretches 55 acres, or approximately 4 miles, and holds popular shop names such as Athleta, Banana Republic, Coach, Lululemon, Michael Kors, Nike, and many more! There is even an Apple store mixed in with the many restaurants and food stops, which are nothing less than amazing.

Frequent events are hosted at Country Club Plaza such as concerts, art shows, and more. The most popular event occurs each year on Thanksgiving when a fantastic light show takes place, often hosted by a celebrity or special guest. It's just a quick 15-minute drive from the Ridge at Chestnut, and there is always something to do at the plaza all throughout the day and evening.


4706 Broadway Blvd Kansas City, MO, 64112

This theme park is loaded with fun and excitement! Worlds of Fun is a massive theme park with wild roller coasters and thrilling rides. Strap in for the Boomerang roller coaster as it takes you for a loop and flips you in every direction. If you're up for a bigger ride you can hop in the cart of the Mamba and climb over 205 feet in the air before dropping at high speeds that will take you soaring through the red track. This coaster will give you a great view of the entire park as well as downtown Kansas City.

Worlds of Oceans is the neighboring water park swimming with cool rides and relaxing pools. Slide down some of the wicked fun water tubes like the Typhoon, or the Constrictor. Or grab a tube and hop on the Aruba Tube as you go barreling down the 400-foot-long track into a big splash pool. They also offer more relaxing features such as Castaway Cove, which comes equipped with a swim-up bar and a miniature basketball hoop inside the heated pool.


4545 Worlds of Fun Ave Kansas City, MO, 64161

TOP 5 AMAZING PLACES TO EAT NEAR KANSAS CITY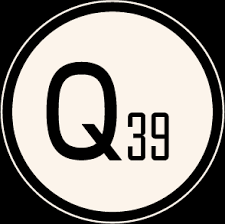 Some of the best authentic BBQ available. They offer lunch and dinner dine-in or take-out. Also available for catering. There are two locations in the area- Q39 south will be the closest option while living at the Ridge at Chestnut. Hours are 11 am – 9 pm, every day of the week.
11051 Antioch Rd Overland Park, KS, 66210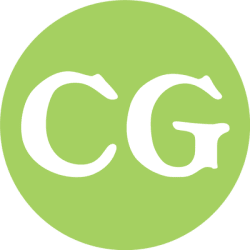 All plant-based and organic vegetarian foods. They serve lunch and dinner dishes and smoothies all day. Catering, private events, and juice cleanses are also available upon request. Café Gratitude is located in the heart of downtown Kansas City. You can stop in during the weekdays from 11 am – 10 pm, or on the weekends from 10 am – 9 pm.
333 Southwest Blvd Kansas City, MO, 64108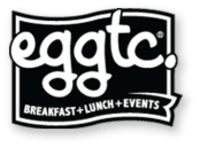 A highly renowned breakfast and lunch restaurant in South Kansas City less than 15 minutes from us at the Ridge at Chestnut. "eggtc." is a unique joint that serves top-notch breakfast, brunch, and lunch. It also features a popular coffee and drink bar. Open daily from 6:30 am to 2:30 pm.
5107 Main St Kansas City, MO, 64112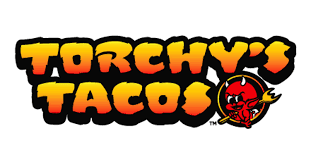 Torchy's tacos are a unique taco place that offers traditional and stylized tacos to guests. from their selection of breakfast tacos like their ranch hand or wrangler tacos or their wide selection of lunch tacos from Baja shrimp to fried avocado, there is something that everyone will love.
8815 State Line Rd Kansas City, MO, 64114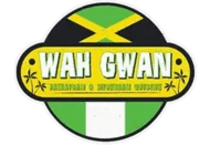 Wah Gwan is a Jamaican and Nigerian restaurant offering traditional cuisine that is definitely tasty. from classics like jerk chicken and curry dishes to others like egusi and escovitch fish that are sure to make you appreciate the authentic cuisine.
6228 Troost Ave Kansas City, MO, 64110


Testimonials
l've been a resident at this complex for nearly 20 years through four different owners. The last two, under Monarch, have been the best. l'm a senior citizen and find l no longer can do those home maintenance activities which used to bring me pride. Monarch, especially the complex manager Danielle, understands and has been a wonderful landlord

- Google Review
5 Star Review: Great place to me. I haven't experienced any negativity from any staff, everyone is so welcoming. I love the layout of my apartment. I'm happy with my choice of moving here

- Google Review
I have had no issues that were not handled in a timely manner. The management and other staff have always been professional, helpful and answered any questions. My work orders are always taken care of. I enjoy living here

- Google Review